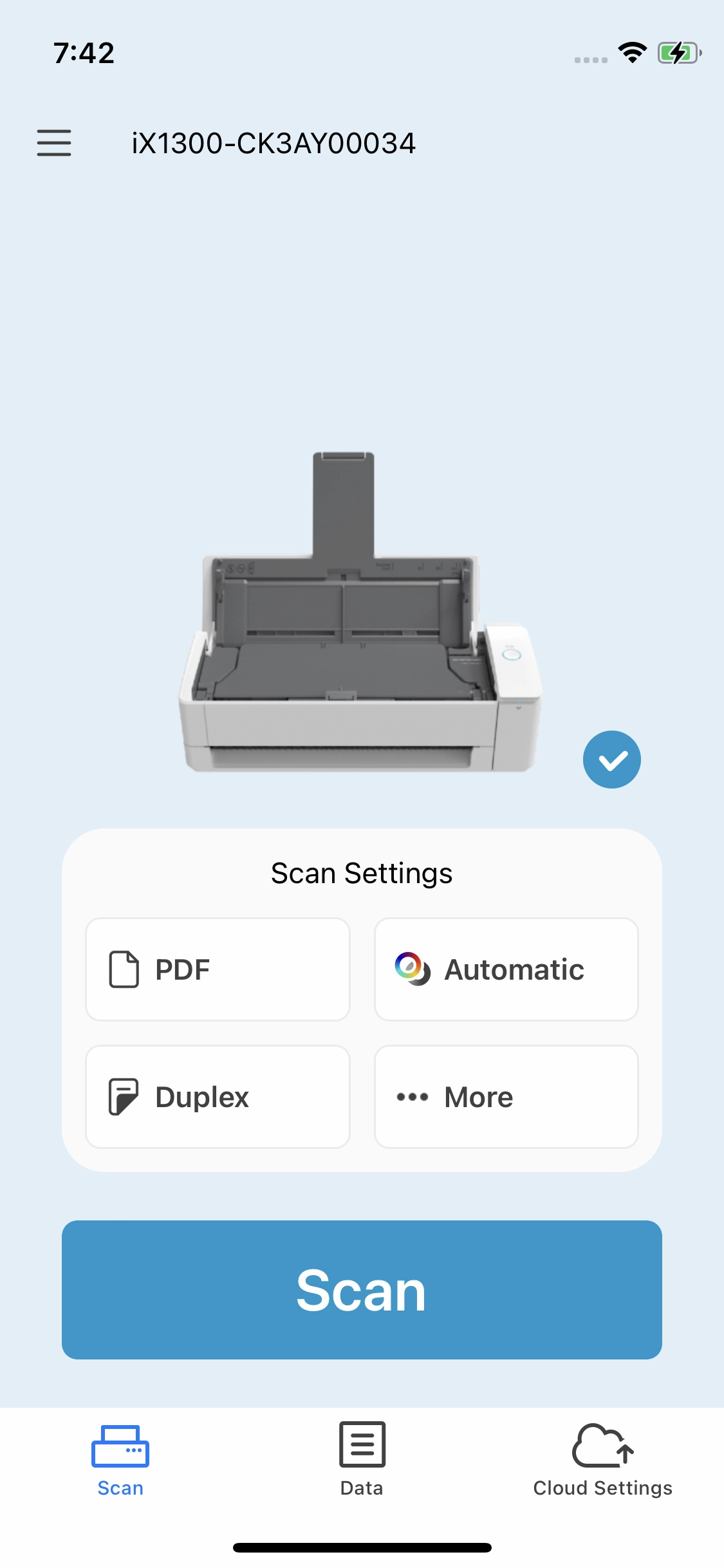 Intuitive user interface for easier operation
With the user-friendly interface, you can see your scan settings, such as file format and colour mode, at a glance. Searching and viewing scanned data is also very quick and easy.
Just tap to share scanned data with family and friends
Link up with your regular chat applications, messages, and other social network applications by tapping on the share icon on your smartphone device. Utilize your scanned data to enrich communication with your family and friends. ScanSnap Home (for mobile) is even useful to facilitate communication with your colleagues at work for better work efficiency.
ScanSnap Cloud settings completed on mobile devices
Setting up "ScanSnap Cloud", a service that delivers scanned data directly from your ScanSnap to various cloud services, can be completed on mobile devices without a PC. After setting up ScanSnap Cloud, ScanSnap automatically recognizes the type of scanned document ("Documents", "Business Cards", "Receipts", or "Photos") and saves the data to your preferred cloud service according to your setting. With ScanSnap Home (for mobile), you can also view the data history sent via ScanSnap Cloud.