London, UK, October 21st 2021 – PFU (EMEA) Limited today announced the launch of the ScanSnap iX1300, a new personal document scanner with a small operational footprint to help individuals maximise their productivity wherever they work from.
Designed to fit any desk or makeshift workspace, the U-turn feed path minimises the device's footprint by removing the need to extend any trays. Practicality is also enhanced with PC-free scanning direct to mobile or cloud services and the ability to save documents as searchable PDFs or editable Word, Excel, or PowerPoint files.
There is no wait time for the scanner to warm up, meaning it's ready to scan at 30 pages per minute in seconds. Thanks to the return path, single sheets, or booklets up to 2mm thick[1] can be instantly scanned without even opening the cover.
As with all the devices in the range, the ScanSnap iX1300 is simple and easy to use; users just need to press a button. With ScanSnap Home software included as standard, users can review, edit and custom tag scanned documents all from one application, making managing scanned files simple and easy.
"Today's workforce must be adaptable," comments Hiroaki Kashiwagi, President and CEO of PFU (EMEA) Limited. "Employees, business owners and entrepreneurs often work from multiple locations, and they expect their IT to be just as flexible. Thanks to its tiny operational footprint and time-saving innovations, the ScanSnap iX1300 offers a practical means for today's worker to make paper work wherever they choose to make their office."
For more information on the ScanSnap iX1300 visit:
For more information on ScanSnap Home visit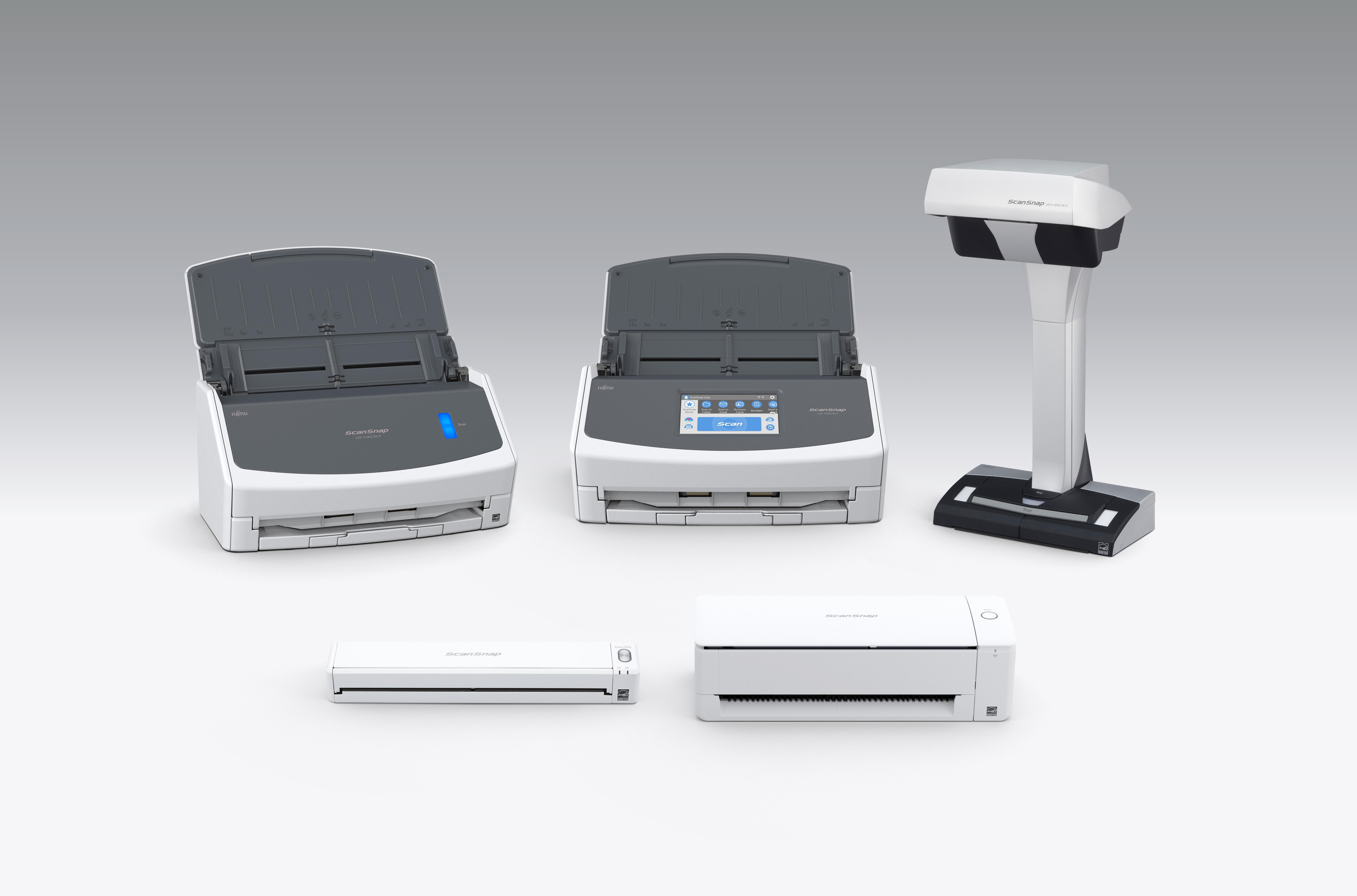 ENDS
Notes to editors
Pricing & Availability
ScanSnap iX1300: RRP £260/ €300
Website
https://www.scansnapit.com/uk/
About PFU (EMEA) Limited
Information is the lifeblood of business. By making it work harder, we create the knowledge that empowers organisations to do more. We achieve this by enabling data to move seamlessly between physical and digital environments, so information becomes more usable to more people.
PFU (EMEA) Limited is a specialist company within the Fujitsu family, that's dedicated to information management solutions. We offer advanced technology, intelligent software and consultancy services; that has made us the partner of choice for the world's most ambitious organisations. So, whether it is document management solutions, bringing galleries online, or small format keyboards for coders, we are committed to enabling the world's flow of knowledge.
Operating in Europe, the Middle East, and Africa, PFU (EMEA) Limited is responsible for marketing and sales of Fujitsu document scanners. The European company was established in the United Kingdom in 1981 and has offices in UK, Germany, Italy and Spain and a Knowledge Suite in the France, Dubai and Russia. For more information, please see: https://www.pfu.fujitsu.com/emea/
Trademarks
Product names and company names are the registered trademarks or trademarks of the respective companies.
---
[1] Booklet scanning is not available when using ScanSnap Connect Application
Author